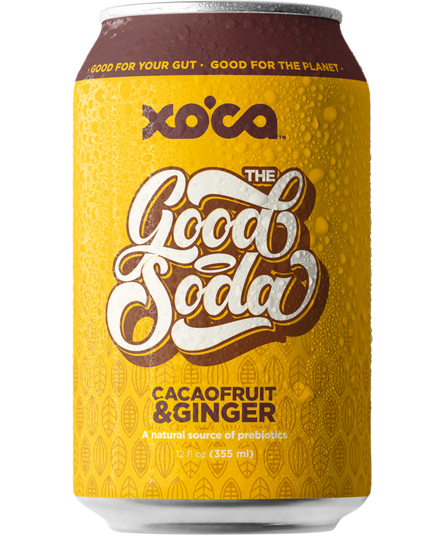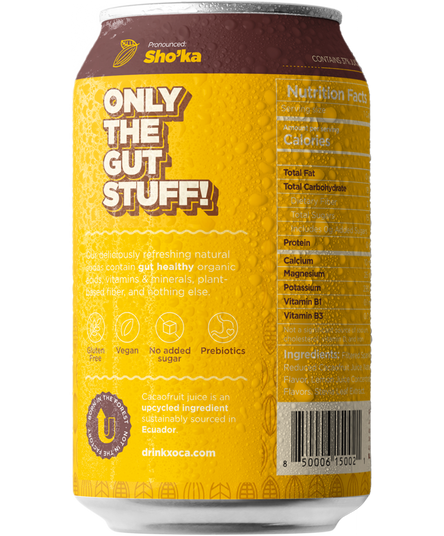 Cacaofruit & Ginger
$19.99
When cacaofruit goes wild. The first prebiotic soda powered by the natural goodness of cacaofruit - for a happy gut and healthy body.
Pack size:
8 Pack (12oz Cans)
100% natural and plant-based
Our naturally fermented, prebiotic sodas have been crafted with pure Ecuadorian cacaofruit juice to provide amazing taste with real benefits.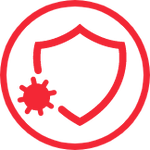 Immunity Support
A happy gut is the key to a strong immune system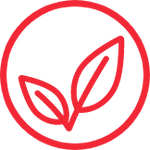 Nutrition
Vitamins B1 & B3, for the benefit of your body
Gut Health
A source of prebiotics for the benefit of your gut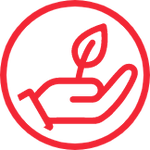 Sustainable
Upcycled cacaofruit juice for the benefit of cacao growers
What's inside?
We prefer it simple and 100% natural without any bad stuff whatsoever. Pure cacaofruit goodness. 
Ingredients: Filtered Sparkling Water, Reduced Cacaofruit Juice, Ginger Flavor, Lemon Juice Concentrate, Natural Flavors, Stevia Leaf Extract.